Specifications
Availability: Pre-Order
Iron Factory IF EX-34 EX34 Alkaid Helex DJD Spirits of The "D.E.C"
Material: ABS
Heights: 15 cm/ 5.91''
Iron Factory - IF-EX34 - Alkaid - Spirits of the D.E.C. is legends scaled and transforms from futuristic space battle vehicle to robot and back! Figure stands approximately 15CM/6" tall in robot mode. Combines with other 3 sets of the Spirits of the DEC and forms the mighty combiner! Each set sold separately. Other figures shown are for scale/size only.
This legends scaled figure from iron factory includes weaponry as shown.
Estimated Releasing Date: Late February, 2019
12/04/2018
Iron Factory IF EX-34 EX34 Alkaid Helex DJD Spirits of The "D.E.C"
Pictures updated.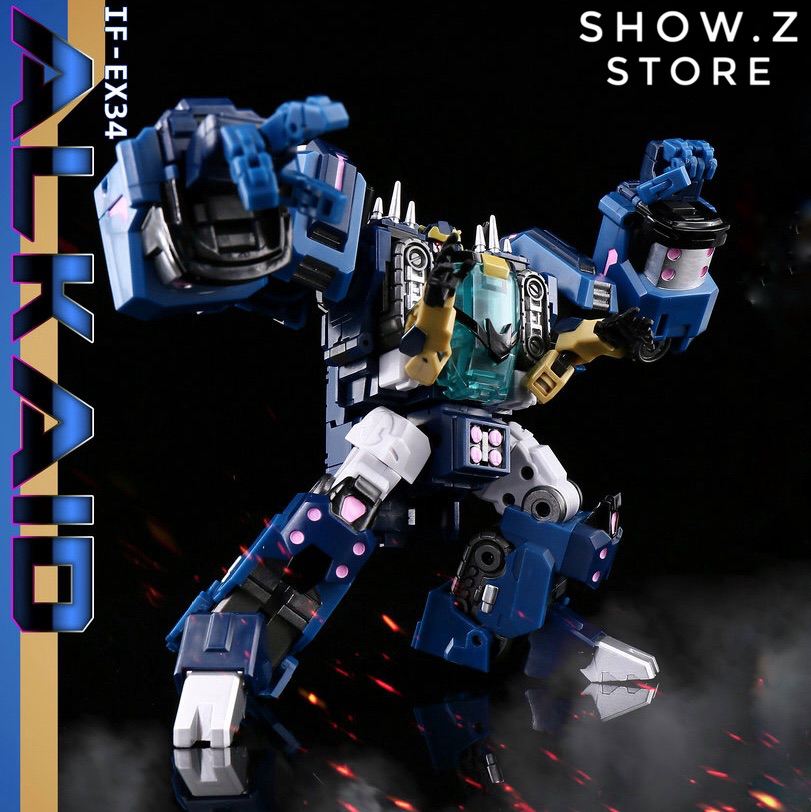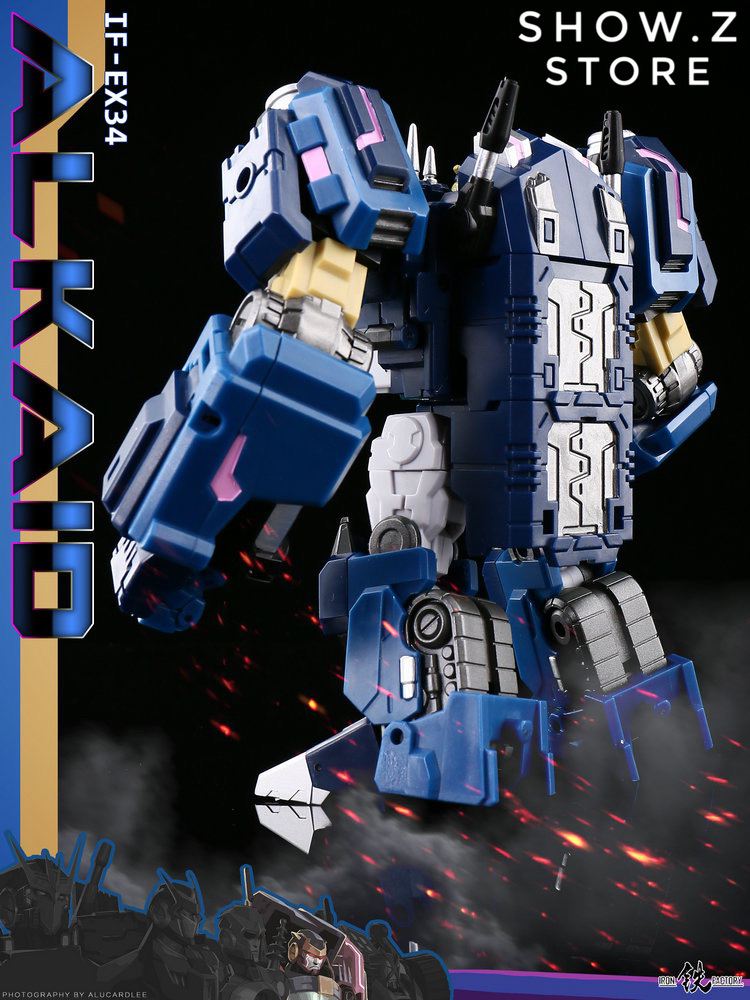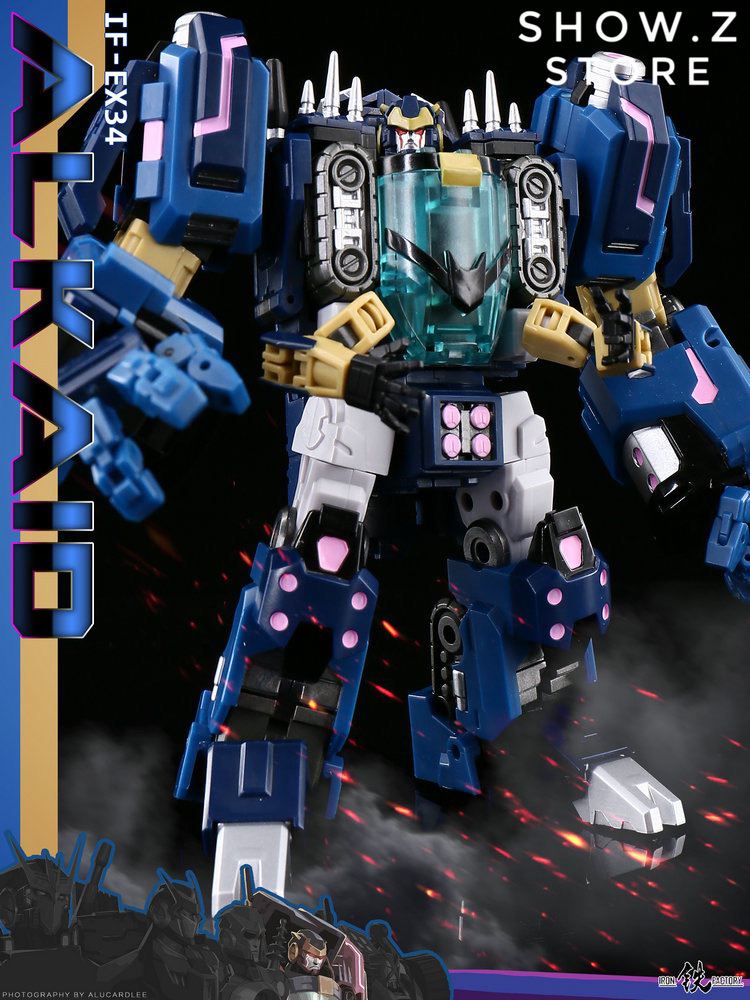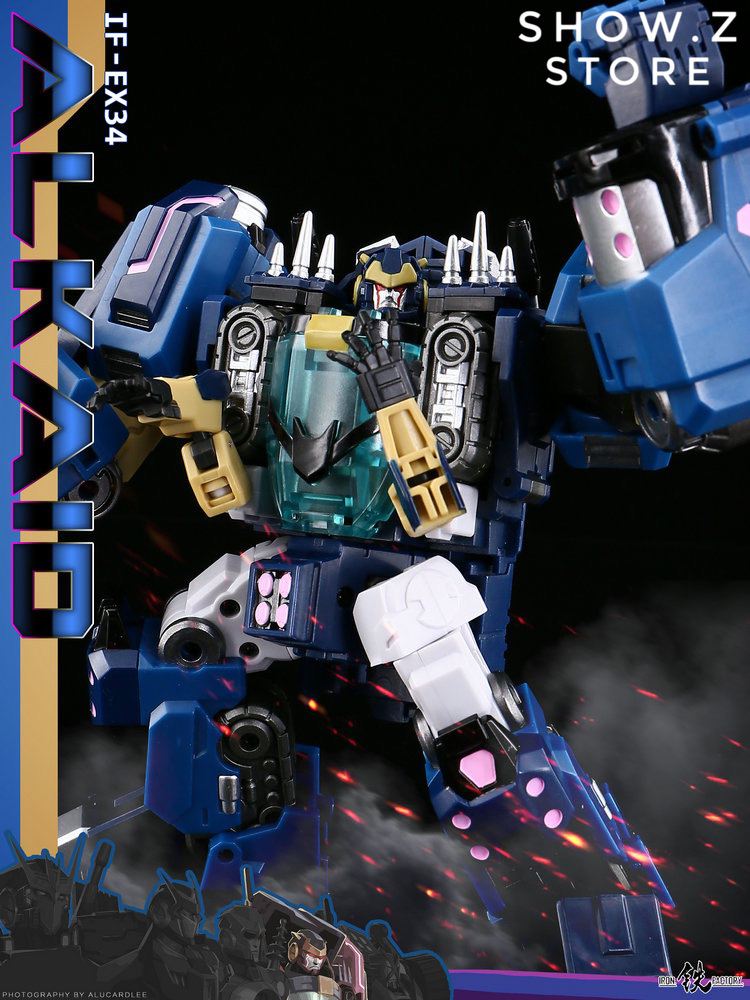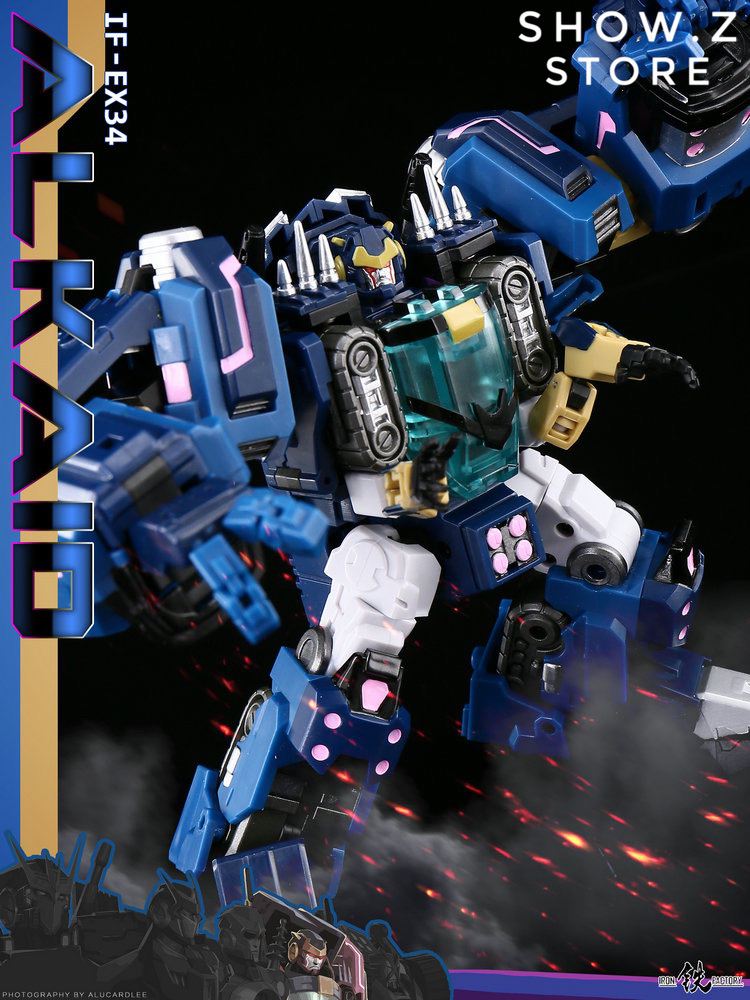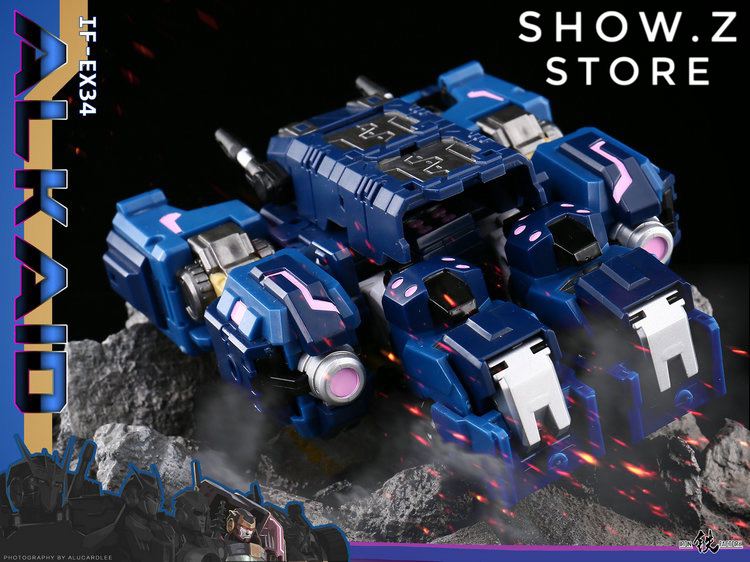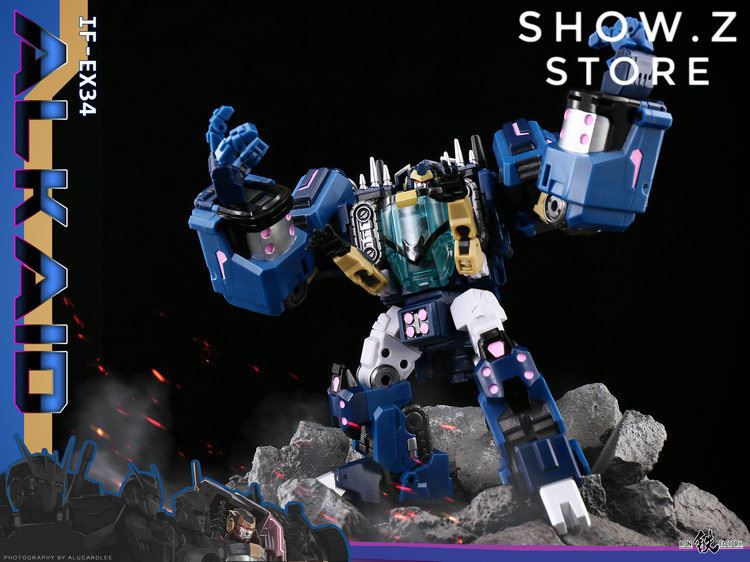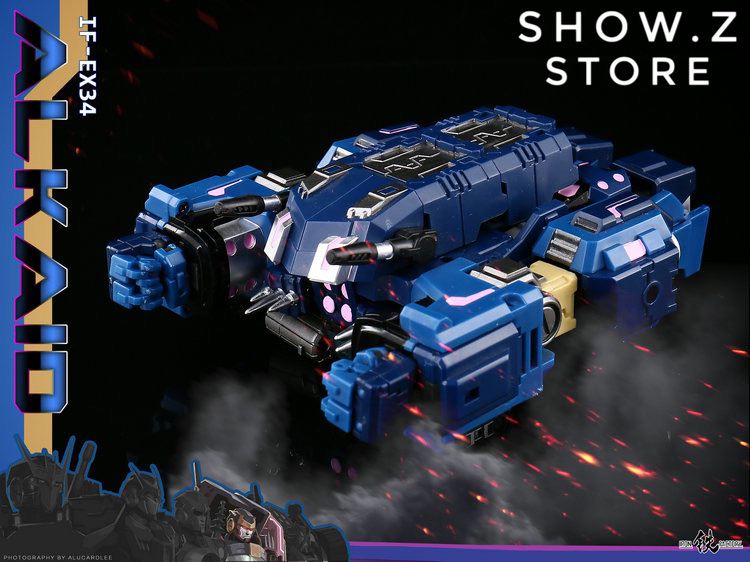 VERY IMPORTANT:
Make sure the shipping address you left in your Paypal is the same address as the website, or we will hold the item and contact you to confirm the address.


Discounted figures and free shipping to the USA for most purchases. No $150 Orders or waiting for figures to ship together, yay!


Custom Tax
There is NO Custom Tax for USA. We always write $20 on our package value.


Best Pre Order Price Guaranteed!
ShowZStore are trying to provide the best pre order price for you!
If we dropped the price in after your pre order, you will get an extra coupon via email for the difference.
Make sure you can be reached via the email address you left!

Double Deposit Discount/DDD PreOrder
ShowZStore.com will match your deposit on pre-order items, contributing the same amount as your deposit toward the remaining balance.
(It means if the full price is $100 and depos't is $2, then after you pay $2 deposit, the total price will reduced to $98 so the balance will be $98-$2=$96)
Click here for more details about DDD PreOrder



Our Feedback:
http://www.tfw2005.com/boards/threads/show-z-store.1148773/

Contact Info:
Show.ZStore@Gmail.com
You can contact us if you found any reliable vertical sites has a lower price than us and we will send you coupons as rewards after confirmation.


Q/A(This will help you understand how we get things done)
1. How to track my items?
You can always check the tracking # of your orders in "My Orders"-"View Order Details".

We will upload the tracking right after we got it from the shipping company, it will takes about 3 days normally.

2. What's difference between different shipping method?
We have 2 warehouses in China.

For the items under 2kg we use "Show.Z Standard Shipping Method" and ship from Shanghai, it takes about 7-20 days to North American and most of the EU countries.

The tracking starts with "3A"/"AT"/"RH" most of the time and can be tracked at www.cnexps.com/english/. There will be a domestic tracking available when the package arrived your country, you can ask us for the domestic tracking # if you want.

For items over 2kg we use "Show.Z Large Package Method" and ship from Beijing, it's SAL shipping method for most of the countries, takes about 7-30 days to arrive. The tracking # starts with "CP" most of the time and can be tracked at 17track.net.

Don't be panic if your package hasn't been updated for less than 12 business days since international shipping won't update itself everyday.

Contact us if you find your package has been returned or any weird thing happens.
You can contact your local post office once it's in your country for more info.


3.Why I didn't get a shipping notification?
We send email to your registered address for each order we ship. Please make sure the email address is correct before purchase.
Check trash if you didn't get an email after your register.
You can also add these email addresses to your contact so all the mails from us won't go into the trash:
Show.ZStore@gmail.com
-General customer service

autoreply@showzstore.com
-All tracking and order info

kasper@showzstore.com
-Shipping issues

4.Will you ship all my items together or it would be multiply packages?
If you bought one more items in one order, we may still ship them separately since they may not in the same warehouse in China. We will upload one tracking first and then another, you can find them in the order details.

We will ship things together if they are in the same warehouse. You can leave a note in your transaction about shipping method if you have a special demand.



5. If I just preorder an item with a deposit, how long do you give me to pay for the balance of the item once it arrives?
You have 14 days to pay the balance after we change the order status to "waiting for rest of the payment"
In fact you can just click "complete your payment" anytime you want to pay the balance.



6. How to get Replacement Part?
Contact us first with transaction ID and the issue part photo, we will reply you when we received these.

It may take up to 1-2 months to get the replacement part from the factory(Normally two weeks).

We will send you the tracking when we ship the piece out.
You can follow up with us every 1 or 2 weeks.



7. How you guys deal with custom tax?
We alway write the value around 15-20USD for each package so you can avoid some custom tax.
There is no Tax for USA buyers.
You may have a less than 5% Probability to pay tax if you are in Europe.
Contact us first if the shipping company asked you to pay tax, we may help you out there.


8. Didn't get a reply from you guys.
We are off work are weekends, we may reply your messages but still most messages will be replied on Monday(Beijing Time)

If you didn't get a reply for 36 hours in work days, send us a message again.(We reply all messages every day but send us again anyways just in case we missed it)

The shipping company will also be closed at weekend so no new tracking will be uploaded on Sunday.

9. Do pre-orders ship as they arrive or do you wait for all items in orde before shipping? I ordered challenger and mmc arcee in the same order for example. Will challenger ship soon or will it be held till arcee comes in?
We ship whatever comes first. So challenger will be shipped right after we get it.


10. Should I pay in full before item in stock?
We will ship the items by final payment sequence when item came in different batches.

For example, if the total full payment per order is 20 sets, the deposit pre order is 40 sets and the first batch item is 30 sets in total, we will ship the 20 full payment orders directly and ask 15 deposit pre order buyer to pay the balance and pick first 10 guys to ship the item by balance payment sequence(since not all buyer will pay the balance).



Since you already here, let me show you more info about our site
1.Business Cooperation
Show.Z Store welcome all kinds of cooperation.
We do wholesale.

2.All Our Channels are here:
-You can add me there and send me FB messages directly

Emails:
Show.ZStore@Gmail.com
-For question based in Show.Z Store Website.
Feel free to send us an email if you have any question or advise!

-
Show.Z Store