Customers Who Viewed This Product Also Viewed
Sentinel Toys Genesic Gaogaigar The King of Braves GaoGaiGar Final
Material: ABS, Die-cast, PVC
Height: 24cm / 9.45"


03/14/2021
Sentinel Toys Genesic Gaogaigar The King of Braves GaoGaiGar Final
Pictures updated.
c/o 宅客








02/23/2021
Sentinel Toys Genesic Gaogaigar The King of Braves GaoGaiGar Final
Pictures updated.
c/o c030404 via 78dm.net






02/22/2021
Sentinel Toys Genesic Gaogaigar The King of Braves GaoGaiGar Final
Pictures updated.
c/o红色的风 via 78dm.net








05/07/2020
Sentinel Toys Genesic Gaogaigar The King of Braves GaoGaiGar Final
Pictures updated.
c/o 红色的风 on 78dm.net



04/13/2020
Sentinel Toys Genesic Gaogaigar The King of Braves GaoGaiGar Final
Pictures Review updated.
c/o 就是玩具付可




▲ This figure is constructed with plastic and metal.
The heft is not only visually noticeable, but it also feels great in the hand.



▲ The wings are huge, and made of many different parts, creating an intricately detailed surface.



▲ Many shades of metallic paint are used to create depth and intrigue. The lion head on the chest uses this technique of varying metallic colors beautifully.



▲ No need to replace the hands to create different poses, as these hands have full range of motion, including poseable fingers.



▲ The left forearm can convert into a shield, deployed directly from the left hand.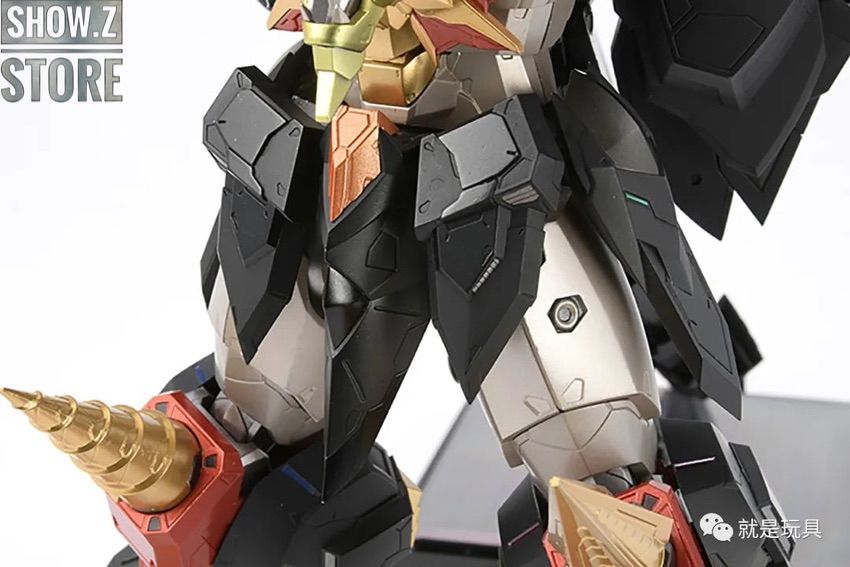 ▲ Be careful with the drills on both knees, and the tank treads on the back of the lower leg, as they are both quite delicate.







03/27/2020
Sentinel Toys Genesic Gaogaigar The King of Braves GaoGaiGar Final
Pictures updated.