Customers Who Viewed This Product Also Viewed
Sentinel Toys Metamor-Force Super Beast Machine God: Final Dancouga
Material: Plastic ABS, Die-cast
Height: 22cm / 8.66"
Includes:
- Main Figure
- Interchangeable head x2 (non-transformable)
- Eagle fighter / Land Liger / Land Cougar / Big Moth (humanoid mode)
- Flying booster, Dancouga (before combination)
- Dankuken, Dankuken (clear)
- Enhanced Wing
- Fist / holding hand / open hand (LR)
- Support parts
- Display stand set
Estimated Releasing Date: Late July, 2020.
04/09/2020
Sentinel Toys Metamor-Force Super Beast Machine God: Final Dancouga
Pictures Review updated.
c/o 就是玩具付可




▲ The overall color scheme of piano black paint plus silver metal is applied. The layered texture is really gorgeous.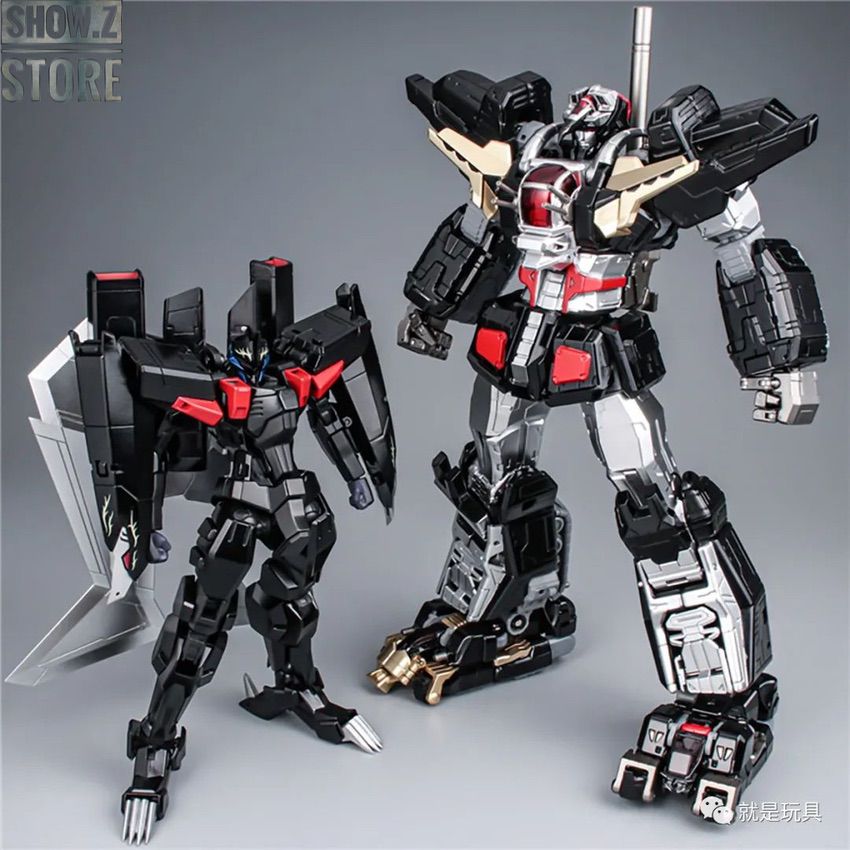 ▲ The lower half of the body uses a lot of metal alloy materials leading it to a very stable standing posture.



▲ The transformation shape is almost flawless. Not only the lines are clean and simple but also beautiful. The paint surface is consistent piano black and silver metal across the board.



▲ Equipped with a classic flight backpack.



▲ In addition to the classic backpack with black wings, it is also is equipped with new stylized reinforced back wings, as it appears in the animation, and a three backpack configuration.



▲ In terms of head sculpt, there are three expressions: A neutral face, a serious face, and a shouting face (redesigned from the serious face sculpt).



▲ The three small robots are Eagle, Leopard and Lion. However, due to the size of the limb bots, the shape and joints of these three smaller robots are relatively simplified.



▲ Several of the smaller robots and their main bodies can be transformed into a tank vehicle or a beast form. The black wings are also transformable.