Customers Who Viewed This Product Also Viewed
LiYun LY01 Mashin Hero Wataru Metamor-Force Ryuoumaru

Material: ABS, Die-cast
Height: 12cm / 4.72''

Features
- Made of plastic and die-cast
- From Mashin Hero Wataru
- Fully poseable for maximum action
- Can transform into dragon mode
- Metal Jacket


12/30/2019
LiYun LY01 Mashin Hero Wataru Metamor-Force Ryuoumaru
Pictures Review updated.
c/o 模魂志
▲ In terms of finish, it is pearl white with silver gray, and the gold armor is all plastic parts. Through the electroplating process, the gold looks very eye-catching. The joints are of milky white material, which is better than the original swirly grey.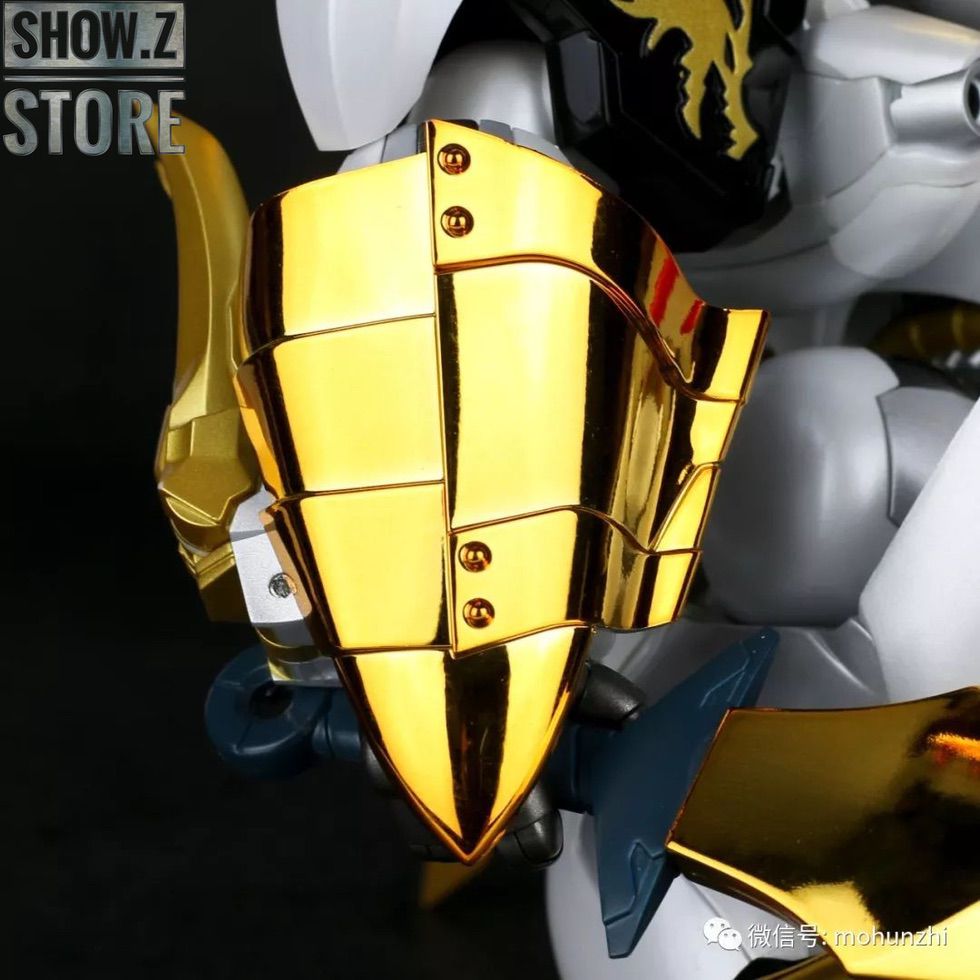 ▲ The gold plated surface is smooth and bright, with no unevenness or flaws. However the plating is only single-sided and still white underneath.
▲ When holding weapons, it is somewhat loose due to the small hands. It is recommended to use some blue tack in the palms to make it better to handle.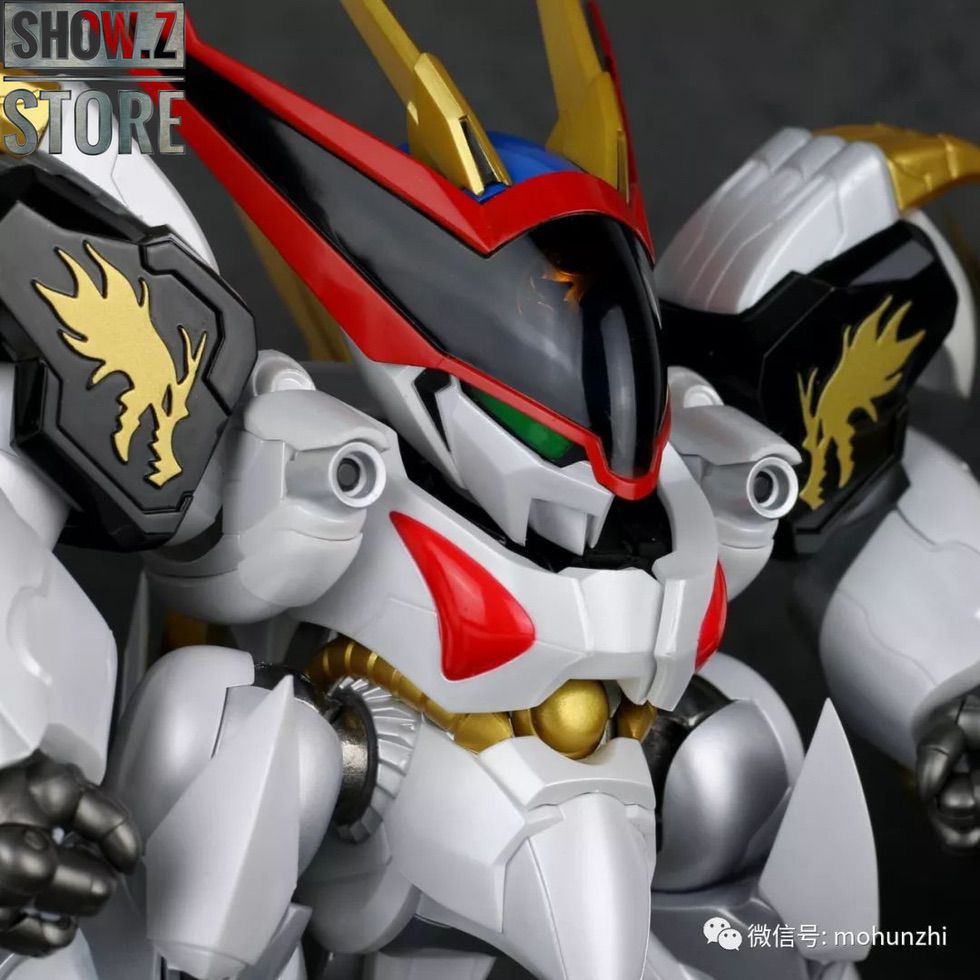 ▲ Once the gold armor is removed, what remains is bonus content.
▲ The head LED switch can be accessed by pulling the back of the head apart, as shown below.
▲ There are two switches on the left and right, one is to control the eye light, and the other is to control the forehead dragon pattern.
▲ The eye brightness is moderate, and might seem dim under normal lighting due to the thickness of the transparent parts.
▲ After turning off the lights, the effect is much improved, and there is no obvious light leakage around the eyes.
▲ The neck joint is made of POM material, and there is also a very thick screw inside the post for support, which will be difficult to break.
▲ Places like leg joints, elbow joints, etc. are all molded in milky white plastic, which is a little better than the swirly gray.
▲ As a bonus, it still has the transformation function~ a fat chicken dragon that has a very unique and original design.
▲ The bird mouth has a cannon. The eye paint app is standard.
Personally, there is not much difference between the original and this one in terms of articulation. The main difference is in the color of the paint. Where the original is silver, this one will be whiter, but the impact is minimal.
10/11/2019
LiYun LY01 Mashin Hero Wataru Metamor-Force Ryuoumaru
Pictures updated.