Customers Who Viewed This Product Also Viewed
Modfans Voice Upgrade Kit for MP36 Megatron w/ LED(English Version)
(It will be English Version unless you send us messages to request Chinese Version)
(Pre-order gift is little Krezemek)

There Are Two Versions, this listing is for English Version.
1. English Version
-11 Blue Ray English Voice Clips From G1 Toon.
-Purple Led Instead of Red
-Back Panel to Cover the Black Mamba Mp36 Back Hole(Need to modify to fit the original MP36)

-Krezemek's color is random.

Battery is not included due to international shipping policy.
The battery is LR41.


Sound Test Link:
https://youtu.be/cNqjhQKnX9k

Modification Veido to Fit the Orignal MP36:
https://youtu.be/Q78_1uZbZuY

Switch 1:
Transformation Sound
Switch 2:
I am Megatron,leader of the Decepticons
Decepticons attack!
Their defenses are broken, move in for the kill!
hehehehehehihihihihihihi
You fool Starscream
Decepticons retreat
Switch 3:
Why throw away your life so recklessly
It's Over Prime
Such heroic nonsense
Nobody summons Megatron
I belong to nobody
Switch 4:
Cannon sound

2. Chinese-English Version(Was Included in Infinite Transformation MP36 Megatron)
-6 Chinese voice clips + 4 English voice clips
-Red LED light
-Back Panel to Cover the Original Mp36 Back Hole

04/13/2018
In Stock Now!

04/11/2018
Picutre Updated



01/30/2018
Estimated Releasing Date has been postponed to: Late March, 2018

12/20/2017
Picutre Udpated
10/31/2017
Back Panel Pictures updated.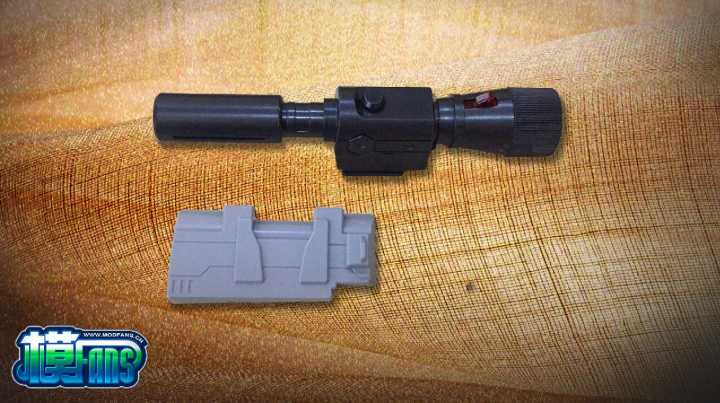 10/24/2017
Estimated Releasing Date: Late December, 2017
10/31/2017
Pictures updated.
10/24/2017
Pictures updated.